SDM PUC was established in 1966, and holds an illustrious track record of having trained students to value based academic excellence ever since. The brainchild of the then Dharmadhikari of Sri Kshethra Dharmasthala, Sri D Ratnavarma Heggade, SDM PUC was initially started at 'Siddhavana Gurukula' and later acquired its current form.
SDM PUC is an ardent facilitator of training and preparation of students for various competitive exams in the fields of Science and Commerce. We train students through extra hours for exams like CET, NEET, JEE, KVPY, KCET, NDA, COMEDK, K-CET, and CPT. Our efficiency in the direction is validated by the list of achievers in the national entrance exams.
SDM PUC is located in a rural area of Ujire and is managed by SDME Society under the visionary leadership of Dr. D Veerendra Heggade. We integrate social responsibility, spirituality and cultural orientation with academic excellence and provide students exemplary opportunities to hone their wide range of talents. This makes the pre-university experience at SDM a rather happening and memorable one.
The large lotus at the bottom of our emblem represents perception indicating that our institution allows growth of knowledge based on individual perception. The two layers representing knowledge and conduct safeguard and develop personality. The institution aims at providing unlimited opportunities through liberal education for the flowering of one's personality.
The burning lamp symbolizes the student; the three layers around the lamp symbolizes perception, knowledge and conduct. Thus, the layers stabilize the students' personality making it shine brightly forever based on perception.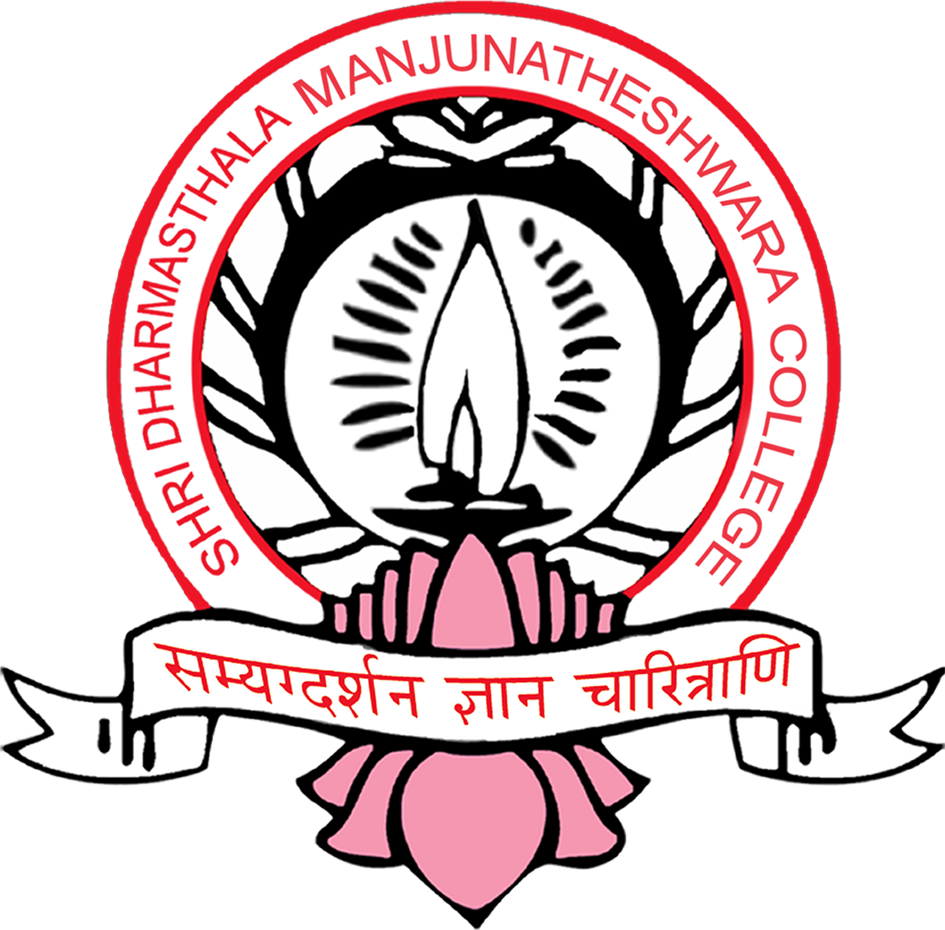 "Empowerment
through
competency building
with
ethical foundation."
Providing infrastructural facilities to meet the contemporary needs.
Inculcating the spirit of Inquiry.
Adopting learner centred approach.
Empowering teaching, learning and evaluation through effective use of ICT
Practicing fair and just methods of assessment and evaluation.
Enhancing growth opportunities for employability.
Sustaining transparency in institutional governance.
Fostering value practices and social responsibility.
Focusing on continuous improvement through comprehensive feedback.
Sri Kshetra Dharmasthala is the encompassing force sustaining all SDM institutions, social initiatives and organisations. The temple town of Dharmasthala that fosters multiple faiths under the watchful eye of Lord Manjunatha is a pilgrimage, an attraction and a spiritual healing centre, keeping intact the values and ideals of institutions functioning under the guidance of the Dharmadhikari.
The name Dharmasthala is a symbol for the confluence of all necessary social attributes. This town is where you can arrive at if you seek to find modernization grow perfectly rooted in traditions. Religion, spirituality, social welfare, education, entrepreneurship, healthcare – you name it – and you'll find it here
Shri DharmasthalaManjunatheshwara Educational [SDME] Society, Ujire® was established with the primary objective of making education accessible and affordable to the rural youth. With the hallmarked vision of inculcating Value into Education, at present, it manages 56 educational institutions from Kindergarten to Doctoral Studies in the state of Karnataka in India. The institutions offer quality education in the fields of General, Law, Technical, Medical and Management Studies. These institutions ensure quality through updated skill sets and value based education.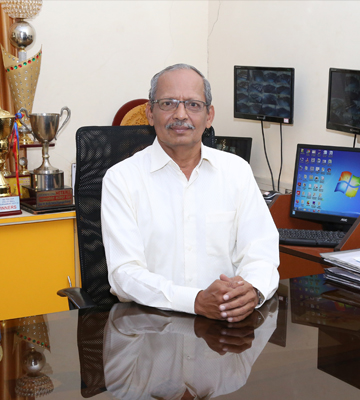 Prof. N Dinesh Chowta
Prof. N Dinesh Chowta is into teaching for the past 35 years. He has served as dean of science and HOD of Chemistry in SDM College Ujire. He was a NACC coordinator during the second round of assessment in which the institution was graded 3.5 out of 4. He has been serving as the Principal of SDM PUC since 2013.
Hobbies: Reading, active in PETA and other social organizations.
Email: ndcsdmc@rediffmail.com