Manjusha boys' hostel is located near SDM Hospital Ujire, 0.5 kms from Ujire Circle towards Chikamagalore.
This hostel is reserved for male students from Science courses.
Selection procedure for this hostel will be based on marks in SSLC.
All rooms are two bedded with attached bathroom.
Every room has individual study table, wardrobe and lighting facility.
24*7 hot water and electricity available.
Hygienic vegetarian food, indoor and outdoor gaming facilities are available.
Dheemanth boys' hostel is located near SDM post-graduation centre Ujire, 1.5 km from Ujire Circle towards Dharmasthala.
Science, commerce and arts students are admitted.
Selection procedure will be based on marks in SSLC.
Rooms are of two types
Two bedded with attached bathrooms
Three bedded and four Bedded with common bath room.
Every room has individual study table, wardrobe and lighting facility.
24*7 hot water and electricity available.
Hygienic vegetarian food, indoor and outdoor gaming facilities are available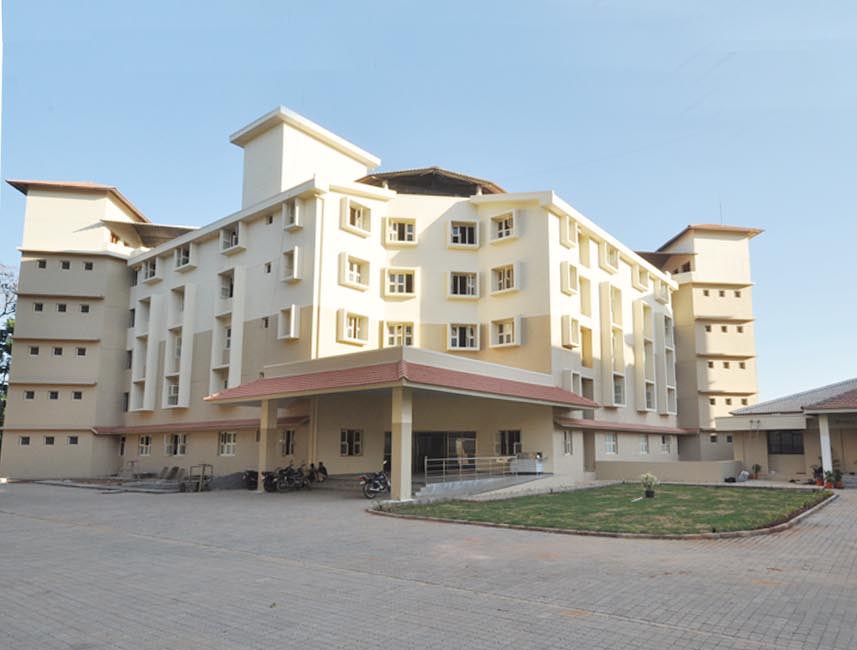 Mythreyi girls' hostel is located near SDM Degree college Ujire, 1 km from Ujire Circle towards Dharmasthala.
Selection procedure will be based on marks in SSLC.
Rooms are three bedded and four bedded with common bath room.
Every room has individual study table, wardrobe and lighting facility.
24*7 hot water and electricity available.
Hygienic vegetarian food, indoor and outdoor gaming facilities are available
Sri SiddavanaGurukula is located near SDM post-graduation centre, 1.7 km from Ujire Circle towards Dharmasthala.
This hostel functions on the ancient Gurukula principles, providing free food and accommodation facilities to male students.
Selection procedure will be based on marks in SSLC, and the economic background of the students.
Students residing at SiddhavanaGurukula must mandatorily indulge in activities such as agriculture, philosophy classes and Yoga.
Students are provided hygienic vegetarian food, and indoor and outdoor gaming facilities are available